Imagine at your next networking event or business meeting and with a click of a button you collect the contact information from everyone in the room. Instantly and without even speaking to them.
It may seem hard to believe, but you can do this through the LinkedIn app right on your phone. The feature is called "Find Nearby" and it makes a professional's life way easier. It's a great way to build your network and collect information that you will use later to stay in touch. Remember, the more connections you make, the more people will see your Linkedin articles. For maximum impact, you can add them to your email list too (with their permission of course.)
Here is how to use the "Find Nearby" Linkedin feature. In this brief tutorial, We'll show you how to do it!
Step 1. Open your Linkedin App on your device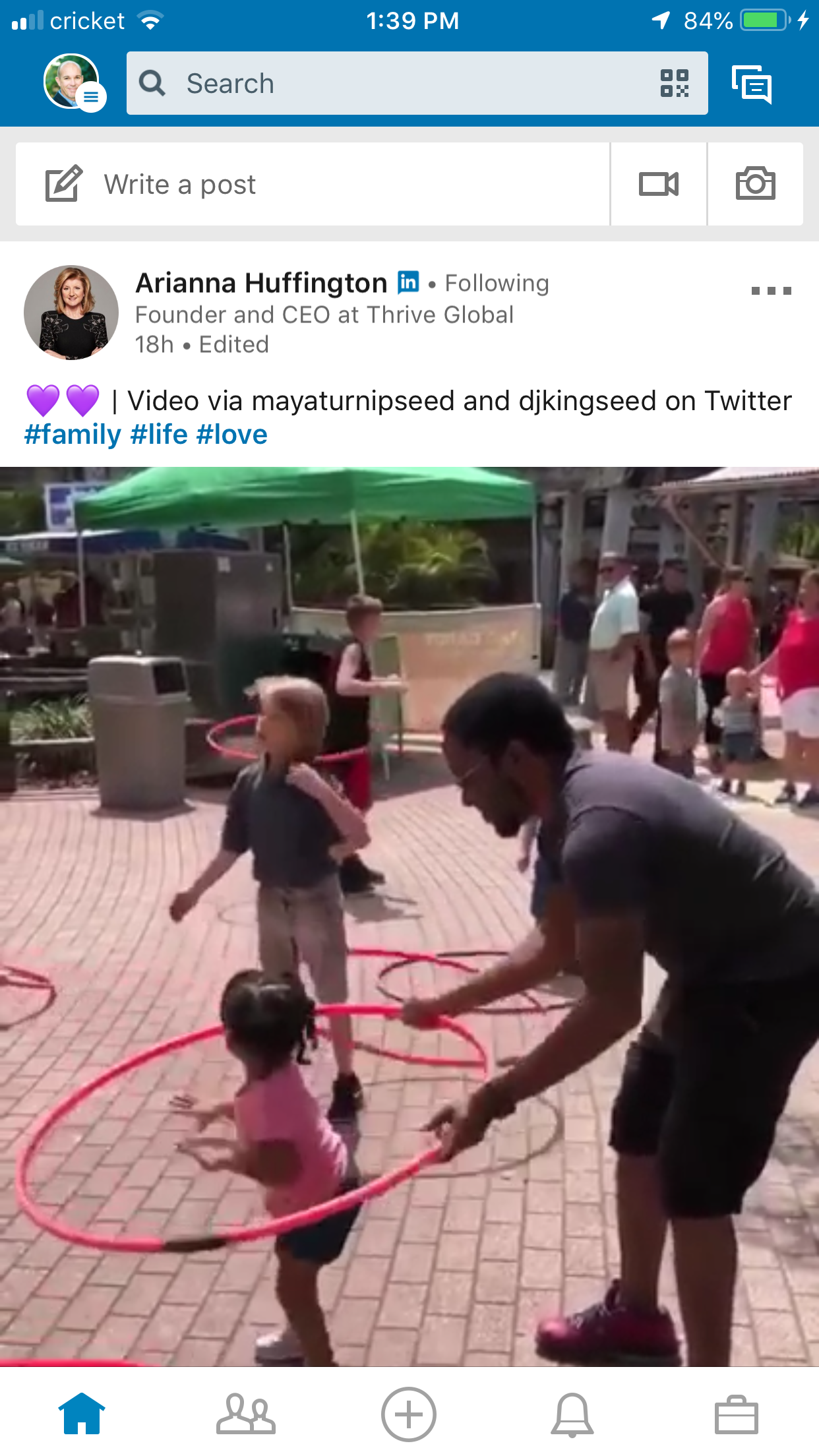 Step 2. Click on this icon on the screen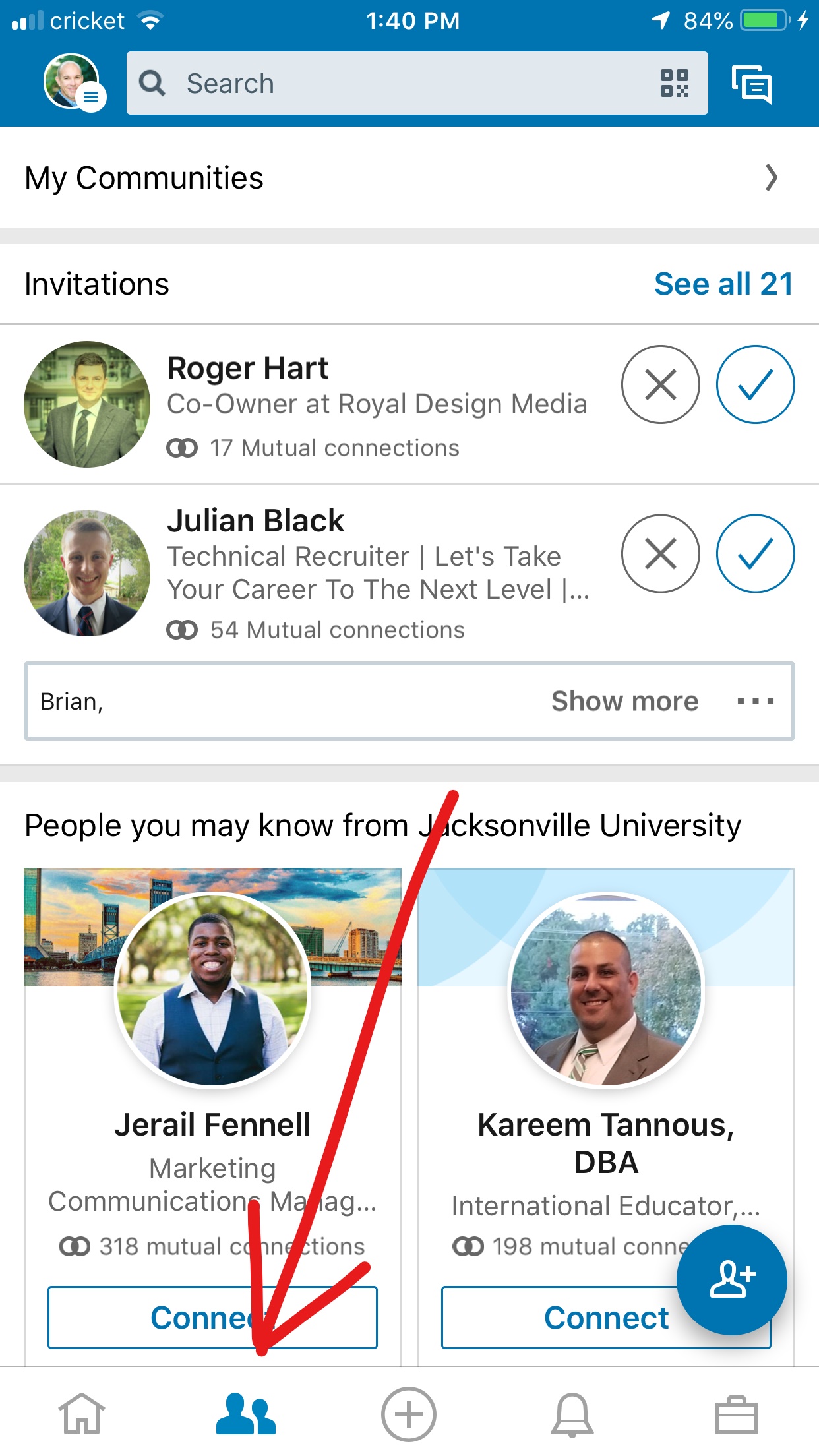 Step 3. Click this icon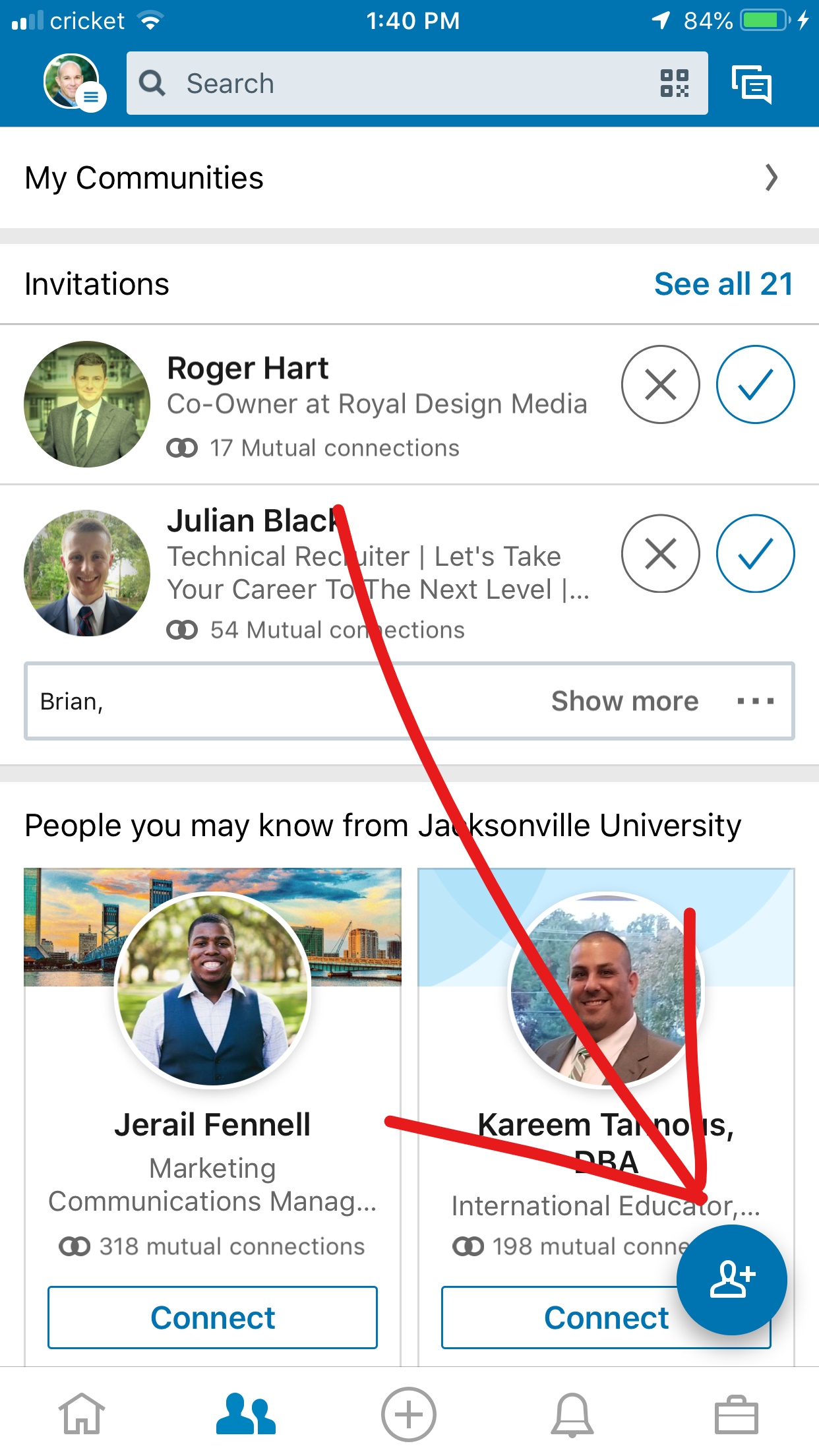 Step 4. The next screen you see will be this. If your "Find Nearby" feature is off, click on it to activate. Note: Your phone does need to have Bluetooth enabled.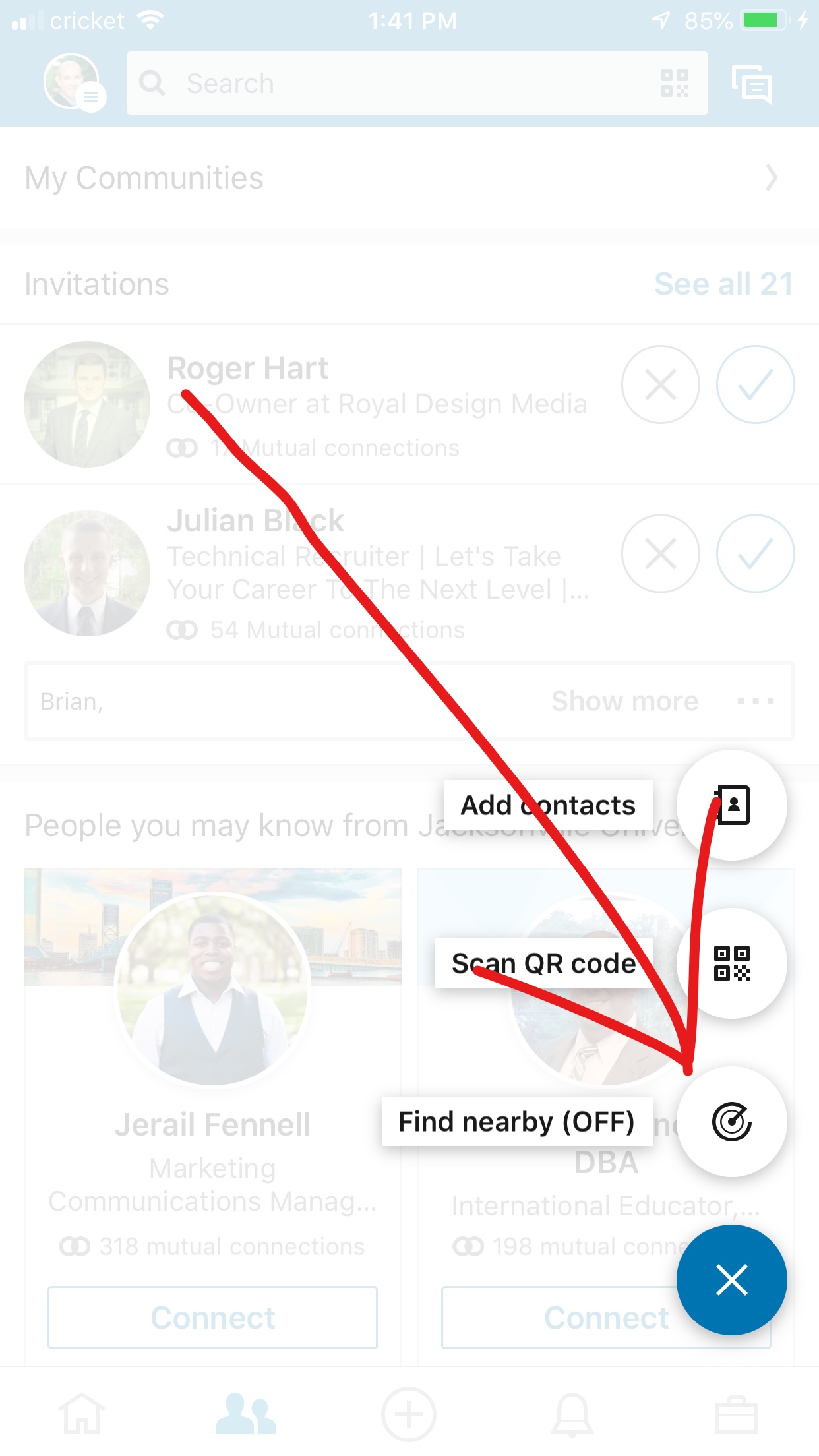 Step 5. That's it! If others have their feature turned on, you should see names to add to your network.
Go ahead and give it a try!
If you liked this tip on how to build your network, you may like our article "When to ask clients for a Google review"