Most companies today have some sort of social media presence. Whether its Facebook, LinkedIn or other social media channel, businesses have long gotten the message that they need to build their online communities and participate in a digital world.
However, there is one repeated mistake that most have made. To understand what it is, let's look at how social media content marketing contributes to acquiring clients. When you make a post, it's an attempt at generating engagement. The hope is that when you post the right message at precisely the right time, it will spark an interest and motivate the party to respond. We call that social engagement.
While that is a good thing, it's not the end goal. Ideally, we want to convert interest into a lead; And that is difficult to do on social media platforms alone.
Many times, the initial mistake is in the post itself. Social media managers feel pressure to stay active, but lack the content to share. So, two things happen:
     

Noise is posted
While social media can be used to give your brand a personality, users tune in to see the content they want, not nonsensical noise.  It's better to not post at all than post "Wishing You a Happy Groundhog Day." Refrain from any posts that do not add value.
.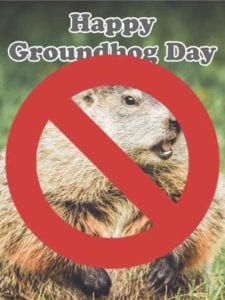 Articles from other sites are posted
When you feel the need to post, but lack the relevant content, a common move is to scour the internet looking for related articles in your same industry.
But here is the problem: Those articles are written by other people, so what you end up doing is building the other business's reputation by sending the message to your audience that they are the expert in the industry, not you.
When your social media followers click the article, they are sent away from your firm and onto someone else's site. At that point, the interest you just generated is lost from your brand. How does this help you?
Instead, try creating your own content (hosted on your website) using the experts in your own firm. This way, you send the message that you are the industry leader. When followers click on your article, they are sent to the one place online that is tuned to inform viewers about what areas you practice. They can view your credentials, see your testimonials, plan directions to your location, or scan other vital information. As an added bonus, it helps your search engine optimization (SEO) efforts.
How to Execute
At  BuildMyReputation.net  we advise getting organized with a content schedule.  Be sure to give equal attention to each service or product line you offer. Start with answering the frequently asked questions your company gets and branch out from there.
In our experience, business leaders have the capability of writing articles for use on their websites and social media, but rarely is the highest and best use of their time. The recommended strategy from BuildMyRepution.net is to dedicate a person to interview each subject and ghostwrite an article for them. Of course, all content is approved by the interviewee before its posted. 
About BuildMyReputation.net
BuildMyReputation.net is a concierge service that positions clients as the expert in their industries.
We do this by writing carefully worded SEO rich articles that are designed to bring attention to their business. Articles are used for social media, e-newsletters and even published in national media.  
The result is a stronger referral network, more inquiries, deal flow, and a stellar reputation.