Last week we covered "What Good Google Reviews Mean for Your Reputation." In this article, we will share with you our preferred approach to asking clients for a review. First, think of the relationship with your client as a bank account. Of course, you need a positive balance in your account before you can make a withdrawal. The same is true with your client relationships. When they are appreciative and say "thank you" or give some other accolade, that's like making a deposit into your account. You now have a positive balance that can be withdrawn in the form of an ask – like leaving a Google review.
If you follow this approach, the ask will seem very natural and unforced. Timing is critical so be ready for the conversation. Here is the simple dialogue we recommend.
Client: Thank you so much for your help. You did a great job. I am very happy with your service.
You: I'm happy you are pleased. We are fortunate to have loyal clients like yourself. If I may ask, could you help me? New clients find us online. It's helpful when they can see from others the quality of our work. Would you be willing to leave me a positive review on Google?
Sometimes though, it's not as easy as it sounds. Unfortunately, it takes quite a few clicks from a web-savvy client to get to the appropriate screen to leave a review. Some people will get frustrated or give up. Instead, we recommend staying in control of the request by sending them a link that directly leads them where they need to go.
We like using this tool from www.Grade.us. (Note: we have no affiliation). It's simple and free to use.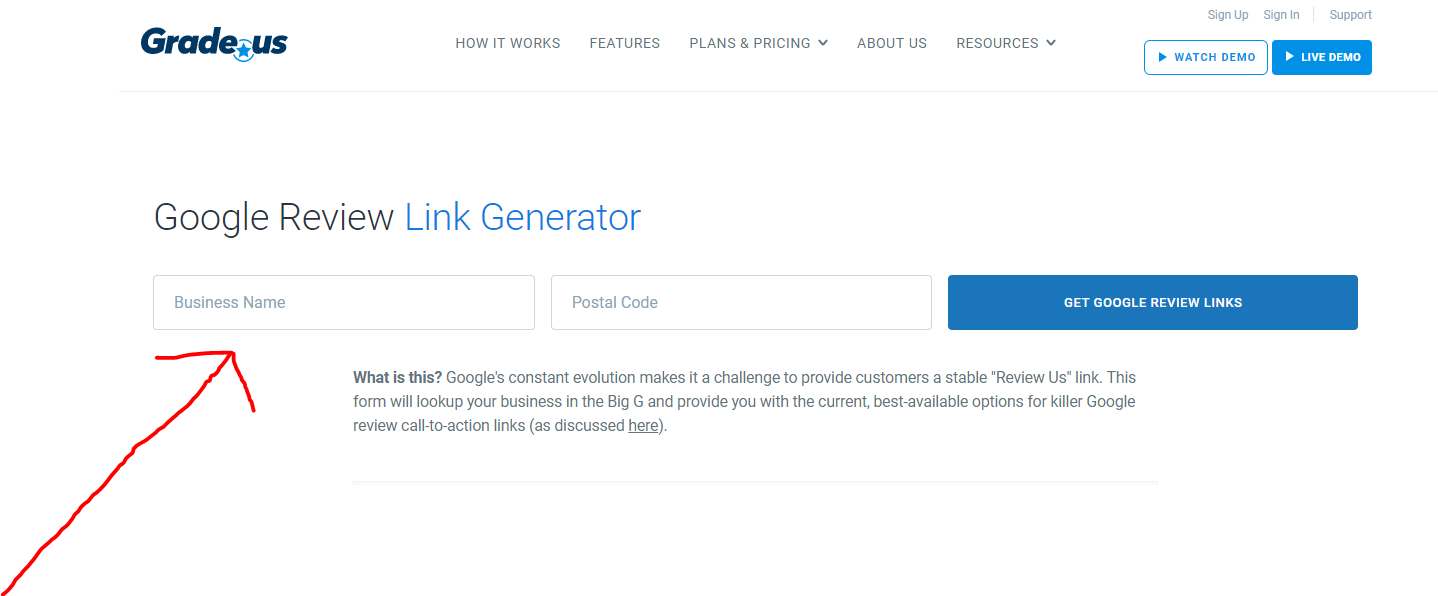 After you enter your company name and postal code, You'll see a screen similar to this. Cut and paste this link and email to your client.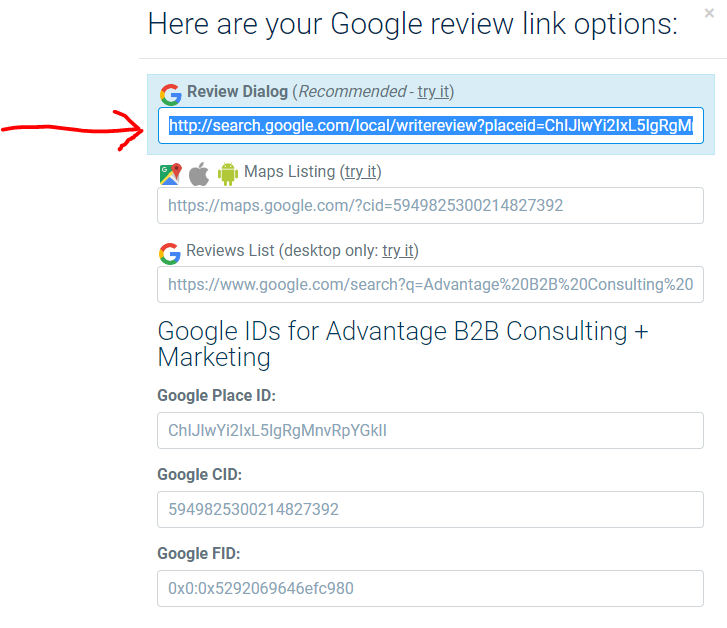 When they click on the link, they will open a screen like this. All they need to do is choose 5 stars and leave comments. It's that easy!